When Greta Schiller suggested we meet at Bartlett House, a popular bakery and local brunch destination, to discuss "The Land of Azaba," her latest documentary, about Europe's largest eco-friendly restoration project in western Spain, I was, frankly, worried.
Saturday at noon is peak coffee time, and I had foolishly suggested that if we couldn't find a table, we could take our food home.
I had seen "The Land of Azaba," an improbable climate change, well-being documentary weeks earlier at FilmColumbia, Chatham, New York's lively annual film festival.
During the post-film Q&A, Greta let it be known that her pet peeves include people who maintain large lawns, often using pesticides. I don't use pesticides, but I have a lot of lawn, for which my environmentally conscious daughter, Lucy – she is currently pursuing a masters degree in environmental conservation, the subject of Greta's film – criticizes me. often. His categorical suggestion is that I let the earth come back to nature.
In my defense, which is falling more and more on deaf ears, we also have a lot of wood encroaching on the house, so the lawn acts as a buffer zone, providing some breathing space. I don't lose sleep on our lawn, although I do a lot of other things, at ease knowing that our forest is doing its modest part to clean up the carbon cycle.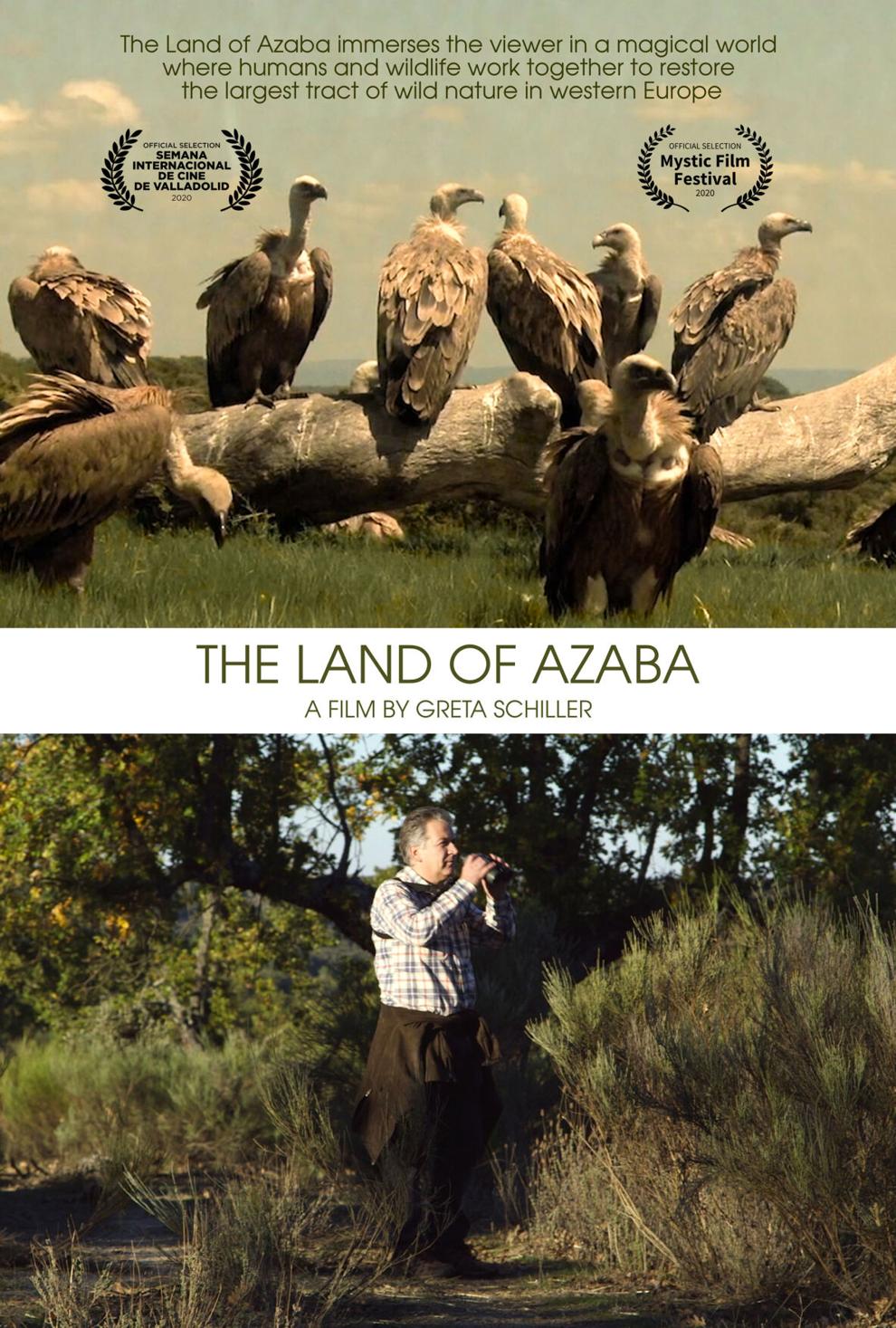 If we say that the Amazon rainforest is the lung of the planet, I like to think that our little place provides a breath or two of quality air.
I didn't expect Greta to buy my point more than Lucy. Luckily we found a table at Bartlett House, no less outside and supplied with blankets, and enjoyed our brunch – I had a hearty egg, bacon and cheese sandwich on an English muffin made House; Greta a satisfying frittata – without the filmmaker having to encounter the potential conflict zone of my lawn. However, I doubt our weed would have been a deal breaker.
"The Land of Azaba," like its creator, and filmed over several years with funding and a few authorized Fulbright grants, seems endowed with an abundance of benevolence. The subject of the film is a former agricultural area in western Spain which, after years of overgrazing and the use of pesticides, has become a model for the restoration of natural habitats with the support of the environmental community and local farmers.
The drama, as it is, comes from the passion of conservationists to heal this particular part of the planet.
"There isn't really a beginning and an end," Greta admitted of the film's plot. "These are the cycles of nature."
The biggest challenge she faced came in the editing room; put together images that have happened over several years into something homogeneous.
"They came to trust us," the filmmaker said of the initially skeptical managers of the reserve. "They left us alone in the reserve for the weekend. "
This is not Greta's first science and society documentary. But, she is perhaps best known for grappling with loaded social issues in films such as 1984's "Before Stonewall", about the LGBT community in the years and decades before the Stonewall riots, and "The Man Who Drove With Mandela ".
The man was Cecil Williams, a once acclaimed but little remembered gay and white director who, in 1962, posed as the elegantly clad passenger in the back seat of a sparkling Austin Westminster while Nelson Mandela, Disguised as a Williams driver, drove around South Africa organizing against the apartheid regime.
Both were arrested. However, South Africa would ultimately become the first country in the world to enshrine LGBT rights in its post-apartheid constitution.
But, climate change is the social issue that eclipses all the others, and Greta's personality, insofar as it can be dissected during a brunch, seems to maintain a nice balance between social activism, prodigious curiosity and lightness.
"The Land of Azaba," said to be the first feature-length documentary on ecological restoration, follows conservationists and landowners working in a sometimes difficult alliance to restore habitats for everything from rabbits to vultures. passing through the Iberian black pigs which are at the origin of the caviar. Iberian Jamon.
The documentary might be as captivating as watching the paint dry; a 21st century version of the "Modern Farmer" TV shows I watched in the 1950s before the Saturday morning cartoons aired. But, it avoids sinking into preaching with beautiful photographs, the immersive and tranquil way it takes place – Greta has skillfully resisted the temptation to have a voice of God narrator à la David Attenborough – the local characters that we come across along the way and his willingness to ignore some of nature movies' most pious restrictions.
For example, one of the non-judgmental scenes in the film takes place in a facility where the Jamon is cured and the director attests to his tenderness by shamelessly inserting a finger into his butter-like flesh, scented by the acorns feasting on pigs reared in the open air.
The message seems to be that hedonism and responsible stewardship of the environment don't have to be mutually exclusive and can even be self-reinforcing.
"The best place to buy Jamon Iberico in New York is the Jose Andres Spanish Market in Hudson Yards," Greta told me. "It's from a finca, a farm, right next to the reserve."
Another scene follows Jon, the team leader, as he loads a dead horse onto a trailer and leads it to a heap of organic waste where endangered vultures, who once died of poisoning. pesticides, now flock to feast on the carcass while visitors watch the bird watching spectacle lurks.
Greta divides her time between New York City and a home in Austerlitz, NY, which she and his wife and creative partner, Andrea Weiss, bought a few years ago and declared a dandelion safe space. Greta also has an eye out for the nearby Harlem Valley Rail Trial, which she would like to help remove invasive species.
Filming "The Land of Azaba," she says, has lessons for other parts of the planet, including ours.
"The film is specific to this landscape," Greta explained. "But, the idea is that you can restore great landscapes in habitats rich in biodiversity. It also contributes to climate change.